I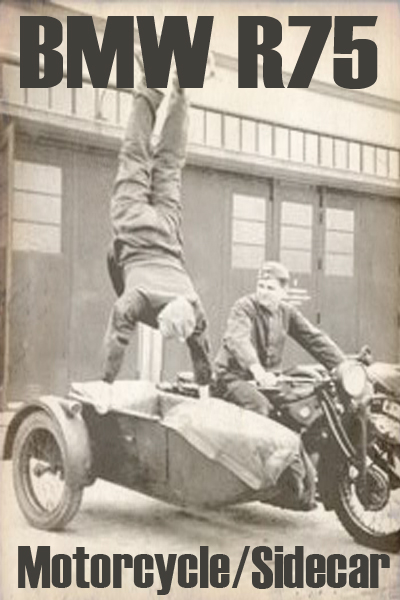 n 1916, two of Germany's premier aircraft companies merged, and the new company was renamed Bavarian Motor Works, or more commonly referred to as BMW. Their logo was meant to resemble a white airplane propeller against a blue sky. However, the new company would soon be grounded with the signing of the Treaty of Versailles in 1919.Although deeply committed to aircraft engineering; Max Fritz reluctantly looked to motorcycle productions to help cure the company's economic woes. Within just four short weeks this engineering skill had produced the blueprints of what would become the "flat-twin" or Boxer engine, first produced in 1921.
Recently Lion Roar, a company best known for producing brass photo etch products introduced a new line of plastic styrene kits under the Great Wall Hobbies label.  I've been a fan of the company's photo etch so I am looking forward to seeing how they handle the plastic.
Upon opening the box my first impression is that there sure are a lot of parts for such a small vehicle!  Construction begins in earnest on the engine, wheels, and frame.  One standout feature of this kit is that the wheels are constructed from five separate tire sections into which a discs of preformed etched spoke wheels are secured.  The result is an excellently defined tread pattern and with perfect spoke wheels.   The kit supplies a bit of photo etch for the spark plug cables and for the remainder I used very thin gauge electrical wire.  Due to the larger sized parts the sidecar is a quicker and easier assembly.   The kit also includes a choice of 2 styles of a small tag-a-long trailer (not pictured) as used by the troops to haul equipment.
There are some tricky areas which deserve mentioning.  First is the front fork, wheel, and fender area where a number of small parts must be aligned and glued simultaneously; and second is the attachment of the sidecar to the bike where the lack of definite attachment points and tight spaces make assembly somewhat difficult.
Lion Roar/Great Wall has made a wonderful transition into the styrene world of model companies and has produced a welcomed 1/35th scale subject for the modeler.